We have restocked on some of our magazines. Newly arrived are Cog Mag issue #6 and #7 at £ 5.75 and the new Fixed issue #4 still being distributed for free. Big props for Andy and the boys and on to the next issue.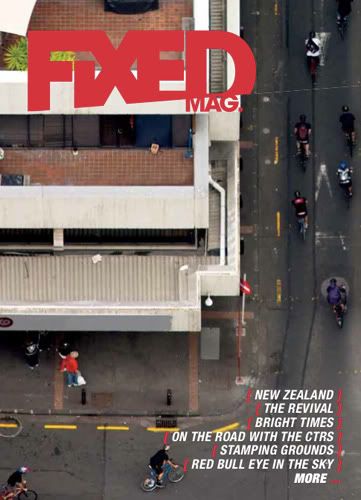 Also recently released is this new book by Max Leonard and Andrew Edwards. We've borrowed them some bikes for a shoot so we got a preview and it's a really nice reading and good looking book.
All aspects are being covered from the very beginning to the more recent Fixedgear antics.
Check out the website
www.fixedgearbook.com
for more details. We'll be stocking them asap.